Apostille FAQs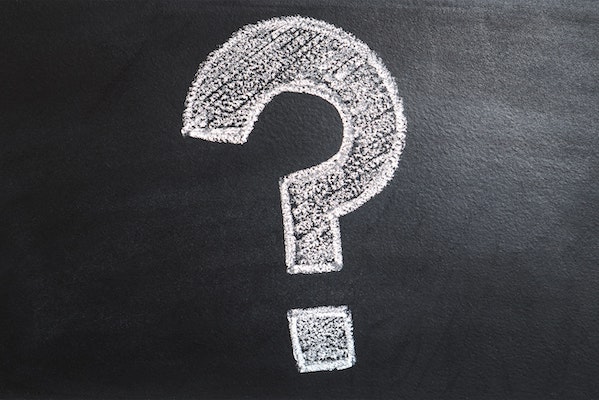 Not sure what an apostille is or how the process works? Scroll down for our apostille FAQs or call +1 (415) 655-9455 to talk with us directly.
What is an apostille?
An apostille, according to the California Secretary of State, "is a certificate that authenticates the signature of a public official on a document for use in another country. An Apostille certifies:
the authenticity of the signature of the public official who signed the document,
the capacity in which that public official acted, and
when appropriate, the identity of the seal or stamp which the document bears, e.g. a notary public seal.
The Apostille does not validate the contents of the document."
What is the Hague Apostille Convention?
As the Hague Conference on Private International Law (HCCH) explains, "The Convention of 5 October 1961 Abolishing the Requirement of Legalisation for Foreign Public Documents (HCCH 1961 Apostille Convention) facilitates the use of public documents abroad. The purpose of the Convention is to abolish the traditional requirement of legalisation, replacing the often long and costly legalisation process with the issuance of a single Apostille certificate by a Competent Authority in the place where the document originates."
Which countries have signed the Hague Apostille Convention?
As of May 2023, 127 countries have joined the Hague Apostille Convention. Accordingly, any of these countries should accept the apostille on your document:
🇦🇱 Albania
🇦🇩 Andorra
🇦🇬 Antigua and Barbuda
🇦🇷 Argentina
🇦🇲 Armenia
🇦🇺 Australia
🇦🇹 Austria
🇦🇿 Azerbaijan
🇧🇸 Bahamas
🇧🇭 Bahrain
🇧🇧 Barbados
🇧🇾 Belarus
🇧🇪 Belgium
🇧🇿 Belize
🇧🇴 Bolivia
🇧🇦 Bosnia and Herzegovina
🇧🇼 Botswana
🇧🇷 Brazil
🇧🇳 Brunei
🇧🇬 Bulgaria
🇧🇮 Burundi
🇨🇦 Canada*
🇨🇻 Cape Verde
🇨🇱 Chile
🇨🇳 China**
🇨🇴 Colombia
🇨🇰 Cook Islands
🇨🇷 Costa Rica
🇭🇷 Croatia
🇨🇾 Cyprus
🇨🇿 Czech Republic
🇩🇰 Denmark
🇩🇲 Dominica
🇩🇴 Dominican Republic
🇪🇨 Ecuador
🇸🇻 El Salvador
🇪🇪 Estonia
🇫🇯 Fiji
🇫🇮 Finland
🇫🇷 France
🇬🇪 Georgia
🇩🇪 Germany
🇬🇷 Greece
🇬🇩 Grenada
🇬🇹 Guatemala
🇬🇾 Guyana
🇭🇳 Honduras
🇭🇰 Hong Kong
🇭🇺 Hungary
🇮🇸 Iceland
🇮🇳 India***
🇮🇩 Indonesia****
🇮🇪 Ireland
🇮🇱 Israel
🇮🇹 Italy
🇯🇲 Jamaica
🇯🇵 Japan
🇰🇿 Kazakhstan
🇽🇰 Kosovo
🇰🇬 Kyrgyzstan
🇱🇻 Latvia
🇱🇸 Lesotho
🇱🇷 Liberia
🇱🇮 Liechtenstein
🇱🇹 Lithuania
🇱🇺 Luxembourg
🇲🇴 Macau
🇲🇰 Macedonia
🇲🇼 Malawi
🇲🇹 Malta
🇲🇭 Marshall Islands
🇲🇺 Mauritius
🇲🇽 Mexico
🇲🇩 Moldova
🇲🇨 Monaco
🇲🇳 Mongolia
🇲🇪 Montenegro
🇲🇦 Morocco
🇳🇦 Namibia
🇳🇱 Netherlands
🇳🇿 New Zealand
🇳🇮 Nicaragua
🇳🇺 Niue
🇳🇴 Norway
🇴🇲 Oman
🇵🇰 Pakistan****
🇵🇼 Palau
🇵🇦 Panama
🇵🇾 Paraguay
🇵🇭 Philippines*****
🇵🇪 Peru
🇵🇱 Poland
🇵🇹 Portugal
🇷🇴 Romania
🇷🇺 Russia
🇰🇳 Saint Kitts and Nevis
🇱🇨 Saint Lucia
🇻🇨 Saint Vincent and the Grenadines
🇼🇸 Samoa
🇸🇲 San Marino
🇸🇹 São Tomé and Príncipe
🇸🇦 Saudi Arabia****
🇸🇳 Senegal****
🇷🇸 Serbia
🇸🇨 Seychelles
🇸🇬 Singapore
🇸🇰 Slovakia
🇸🇮 Slovenia
🇿🇦 South Africa
🇰🇷 South Korea
🇪🇸 Spain
🇸🇷 Suriname
🇸🇿 Swaziland (Eswatini)
🇸🇪 Sweden
🇨🇭 Switzerland
🇹🇯 Tajikistan
🇹🇴 Tonga
🇹🇹 Trinidad and Tobago
🇹🇳 Tunisia
🇹🇷 Turkey
🇺🇦 Ukraine
🇬🇧 United Kingdom
🇺🇸 United States
🇺🇾 Uruguay
🇺🇿 Uzbekistan
🇻🇺 Vanuatu
🇻🇪 Venezuela
Please be aware:
* Canada has signed the Hague Convention, but membership will not enter into force until 11 January 2024. In the meantime, additional authentication is required.
** China has signed the Hague Convention, but membership will not enter into force until 07 November 2023. We have paused processing for China until then (see below).
*** India may require additional processing for certain documents
**** Some receiving parties in countries that just joined the Hague Convention in 2021 or 2022 may be unaware of the change. Please ensure your contact is willing to accept a simple apostille. If they still want legalization from the embassy or consulate, we can help you obtain it.
***** Philippines now requires an apostille on Special Powers of Attorney (SPAs) [See next section of apostille FAQs for details.]
What about other countries?
Countries that are not party to the Apostille Convention, and even some that are, have highly specific authentication/legalization requirements. With this in mind, please select a tab below for answers to your apostille FAQs or contact us to learn more.
How long does an apostille take?
Another one of our most common apostille FAQs concerns turnaround time. In truth, the processing time for an apostille varies widely depending on what kind of document needs to be apostilled and what type of authentication it needs. Office closures and staffing shortages have significantly slowed down processing times. Of course, we will do our best to get your document authenticated as quickly as possible. Unfortunately, though, some of the process is simply out of our hands.
Notable delays:
The diploma and transcript printing process at certain schools can have delays. Academic records are printed with a third party, and there are times when orders take longer than expected to process.
The United States Secretary of State's apostille processing is delayed at present, often taking up to six weeks.

The Chinese Consulate in SF and the Chinese Embassy in Washington, DC, are both closed to the public. They are also both experiencing severe delays in processing times. Documents may take weeks or months to process, and rush service is not available.
Please call us at +1 (415) 655-9455 to learn more about delays that may affect your apostille processing time.
Whose signatures can be apostilled?
The California Secretary of State only authenticates signatures on documents that are issued in the State of California and are notarized by a commissioned notary public or any of the following public officials or their deputies:
County clerks or recorders
Court administrators of the Superior Court
Executive clerks of the Superior Court
Executive officers of the Superior Court
FBI officials
Judges of the Superior Court
State officials
Does an apostille validate the content of a document?
An apostille is not a guarantee of the truthfulness of document content, and it does not guarantee that the receiving country will approve the document. As a matter of fact, it is solely a certification that the official who signed and stamped the document (i.e., a notary public, county clerk, court official, etc.) is properly authorized to do so.
Do I need to be in California to get the apostille?
This is one of the top apostille FAQs we get, and the answer is: sometimes. It is true that certain documents require notarization in order to be apostilled. In this case, you will need to sign in front of a notary public. If you are in the San Francisco Bay Area, our mobile notaries can come to your location to notarize your document, and then take it to be apostilled.

Contrarily, other documents–such as academic records, birth certificates, marriage certificates, and death certificates–do not require your presence. We will let you know whether or not you need to be present once we know the scope of your apostille needs.
Do you offer pickup/shipping services for apostilles and legalizations?
Yes! We can pick up the documents in San Francisco and select Bay Area locations for an additional fee. We will notarize them if needed. After apostille and/or legalization, we can ship them back to you or send them directly to the receiving country.
Thanks for these apostille FAQs. Now how do I schedule an apostille?
Ready to schedule or still have questions after reading these apostille FAQs? Please call +1 (415) 655-9455 or email [email protected].
Disclaimer: Information on this website is for informational purposes only. SF Notary + Apostille is not a law firm, and its agents are not attorneys. Please contact a licensed attorney or your local bar association for counsel on legal matters.