San Francisco Mobile Notary and Apostille Service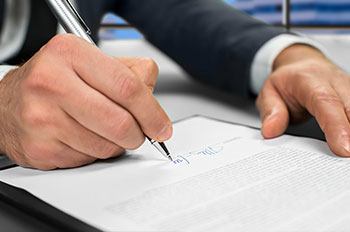 A mobile notary from SF Notary will come to your location to notarize documents at your convenience. We make the signing process quick and easy.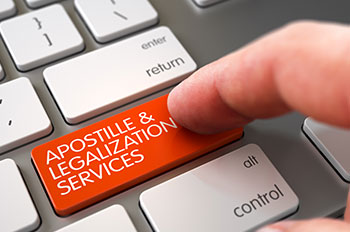 Our apostille experts will pick up, notarize, and get your international documents apostilled or authenticated, and then ship or return them.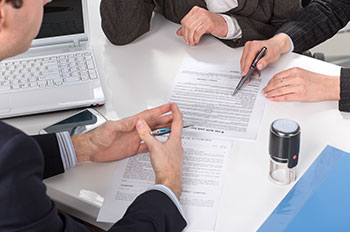 SF Notary has certified, experienced Notary Signing Agents ready to walk you through the loan package, whether you're buying, selling, or refinancing.
Our Traveling Notaries Come to You
SF Notary is here for you. Our certified notaries will come to your office, home, hospital room, coffee shop, airport terminal—wherever you may be. The process is quick and painless. All you need is a valid ID and the document(s) that require(s) notarization; we'll bring everything else. We'll make sure everything is properly signed, dated, and notarized. Most notary appointments only take about ten minutes.
Licensed and Experienced Notaries
Every notary public at SF Notary is licensed by the California Secretary of State to perform notarizations and has notarized many, many documents. We are all members in good standing of the National Notary Association (NNA), the nation's leading notary advocacy and training organization. Our team includes apostille experts who have been successfully navigating the complex process of international authentication for many years. We also hold an additional certification as Notary Signing Agents, allowing us to facilitate home loans for borrowers, sellers, or refinancers. Our notaries are bonded up to $15,000 and carry E&O insurance of up to $100,000.
Trusted by Leading San Francisco Businesses
Over our 15 years of travel notary services, we have built strong relationships with many of San Francisco's biggest businesses including international banks, law firms, real estate companies, tech titans, retailers, and more. Our repeat clients depend on our notary expertise, flexible availability, and devotion to customer service. Our mission is to provide exception notarial services when and where you need them.
Experienced, licensed, professional notaries

SF's favorite notary service for over 15 years

We come to your location anywhere in the Bay Area

Same-day appointments available
Expert apostille and authentication expediting

Bonded and insured with over $100,000 E&O

Members of the National Notary Association (NNA)

Hundreds of 5-star reviews
John and his company are wonderful!  Professional, fast and friendly.  He has been helping us for the apostille and notary service many times in the recent years.  Always satisfied.
~ Jennifer L., Santa Clara 05/31/2023
"You can't please everyone" as the saying goes. SF Notary + Apostille defies this statement completely. My go-to contact was John Cavalli. He was always available, I tortured him with a million questions and he always answered patiently. He underpromised and overdelivered (even though his promises in terms of timeframes were quite bold). Seriously, I would NEVER work with any other company when it comes to notary in California and Federal Apostille, than Mr. Cavalli and SF Notary + Apostille. Highly recommend them to everyone!
~Nathan H, Las Vegas, NV 05/19/2023
I needed to get a notary for my boss the same day and he was quick fast and got the job done. He met my boss at the office and was very responsive when I reached out. Appreciated the same day service!
~ Lisbeth C., Oakland 01/11/2023
Gary was a life saver and provided really practical advice throughout the process when i needed an apostille in SF. They offer door to door service and will give you realistic time frames. Highly recommend!
~ Phil M., San Francisco 12/29/2022
Highly recommended, they guided me through the process and the specifics of what the Spanish Consulate requests. Will definitely use again.
~ Diego G., Vacaville 11/16/2022
I was on the BART at 11:45AM realizing I had a document that needed to be notarized and apostilled (didn't even know what that was) and sent to my lawyers in the Republic of Georgia ASAP.  By 1:00PM, Gary was at my office in San Francisco with my documents in hand off to the secretary of state's office and then onward to Georgia.
Tremendously helpful, responsive service.  Will use Gary and SF Notary + Apostille again and again thanks to this fantastic experience.
~ Matt T., Fremont 10/04/2022
Very smooth transaction. Gary explained the process of Apostille and answered all my questions. Would definitely use them again!
~ Carrie F., San Francisco 09/03/2022
If you are looking for apostille services, I highly recommend. They are responsive, professional and knowledgeable. In addition, they were great on following up. They made what could have been a nightmare of a situation with documents I had to get apostilled into a seamless process. Will absolutely use them for all my notary and apostille requirements.
~Jacqueline L., Sunnyvale 08/02/2022
John provided unparalleled service and personalization in helping me get two essential documents authenticated with the Chinese Consulate and the CA State Department. I had been struggling with the process and he helped me work through all the nuances and pitfalls in the legalization process. The level of detail and commitment John was able to provide went above and beyond what I expected. He was also able to provide solid documentation of the process for getting a Stanford degree certificate authenticated by the Chinese consulate that you will not find anywhere on the internet. This would have been literally impossible for me to accomplish if I tried this on my own.
~ Rayne H., West Los Angeles 07/16/2022
I've used their services a couple of times and they're just great, the entire process is always smooth and super convenient. John is very knowledgeable and is always speedy answering my multiple questions, truly makes all of these complicated processes very easy to deal with. SF Notary and Apostille is my go to, I know they are reliable and guide my easy through any process.
~ Maria S., San Francisco 07/12/2022
Fast, quick and reliable. They booked me right away and came on time. I was very impressed with their service.
~ Jeanette A., Concord 07/01/2022
Had unique circumstances requiring notary services. Reached out to Gary and he was responsive, easy to book appointment with, and was empathetic to our situation. Gladly would use him again whenever needed.
~ Ruslan T., Burlingame 06/30/2022
John and Gary are extremely knowledgeable, efficient, and customer-service-oriented. They have helped me with some complicated requests and are very responsive. Highly recommend!
~ Sarah R., San Francisco 06/14/2022
John helped me with all of my paperwork to use outside of the US.  I am so glad to use his service because I had no time and experience to go through this complicated process myself.  I strongly recommend his service for getting paperwork to be notarized with the apostille requirement.
~ Lan P., San Francisco 05/05/2022
This service was top-notch — great, friendly, reassuring bedside manner and, just as important, fast and reliable help getting the apostilles we needed.
~  Vauhini V., San Francisco 05/03/2022