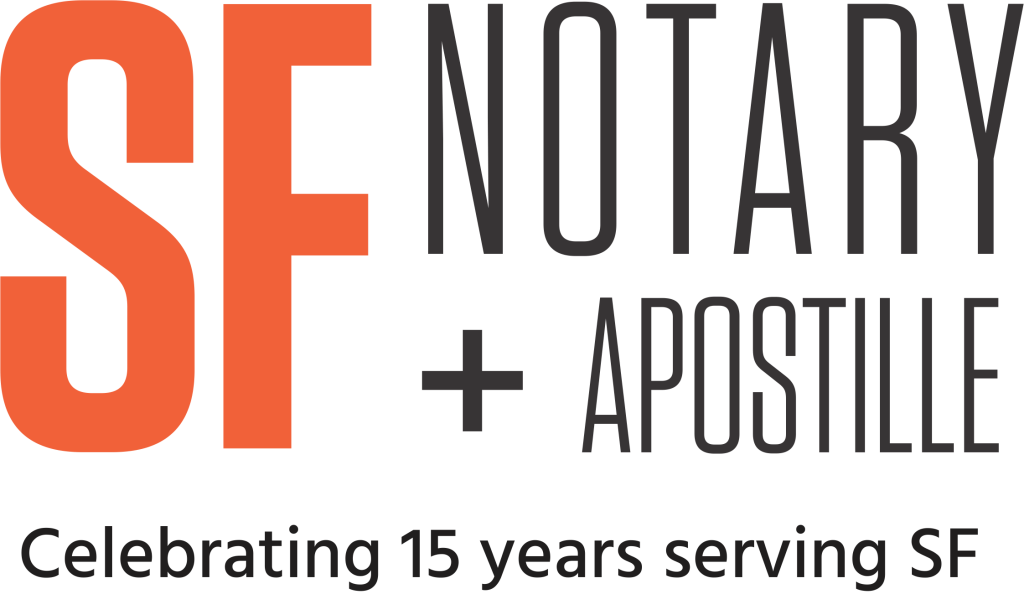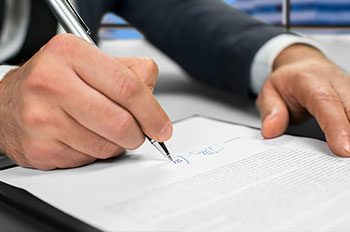 A mobile notary from SF Notary will come to your location to notarize documents at your convenience. We make the signing process quick and easy.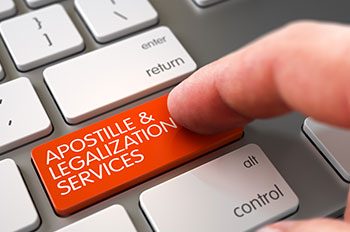 SF Notary's apostille experts will pick up, notarize, and get your international documents apostilled or authenticated, and then return or ship them.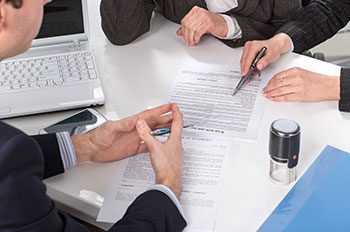 SF Notary has certified, experienced Notary Signing Agents ready to walk you through the loan package, whether you're buying, selling, or refinancing.
Our Traveling Notaries Come to You
SF Notary is here for you. Our certified notaries will come to your office, home, hospital room, coffee shop, airport terminal—wherever you may be. The process is quick and painless. All you need is a valid ID and the document(s) that require(s) notarization; we'll bring everything else. We'll make sure everything is properly signed, dated, and notarized. Most notary appointments only take about ten minutes.

Licensed and Experienced Notaries
Every notary public at SF Notary is licensed by the California Secretary of State to perform notarizations and has notarized many, many documents. We are all members in good standing of the National Notary Association (NNA), the nation's leading notary advocacy and training organization. Our team includes apostille experts who have been successfully navigating the complex process of international authentication for many years. We also hold an additional certification as Notary Signing Agents, allowing us to facilitate home loans for borrowers, sellers, or refinancers. Our notaries are bonded up to $15,000 and carry E&O insurance of up to $100,000.

Trusted by Leading San Francisco Businesses
Over our 15 years of travel notary services, we have built strong relationships with many of San Francisco's biggest businesses including international banks, law firms, real estate companies, tech titans, retailers, and more. Our repeat clients depend on our notary expertise, flexible availability, and devotion to customer service. Our mission is to provide exception notarial services when and where you need them.
John helped me with all of my paperwork to use outside of the US.  I am so glad to use his service because I had no time and experience to go through this complicated process myself.  I strongly recommend his service for getting paperwork to be notarized with the apostille requirement.
~ Lan P. 05/05/2022
This service was top-notch — great, friendly, reassuring bedside manner and, just as important, fast and reliable help getting the apostilles we needed.
~  Vauhini V. 05/03/2022
Amazing!!!  I would give 6 stars  If I could!  John was Very professional and Kind on the phone  when I first inquired of his services  And when I booked an appointment only a day later; with no notice for him at all really – notarization was for New York – his partner showed up only minutes later with a kind smile , and "just like that" as they say in Sex & the City  , done & dusted!  Thank you, guys!  You made this transplant New Yawker's day!
~ Tina B. 03/31/2022
Excellent service, 2nd time using them for same day service, great full service notary! Highly recommend
~ Chris H. 03/29/2022
Handling legal documents is never easy as most people would agree, and I must say I had one of the best experiences as John was very helpful, responsive, and overall diligent to handle my case!  I was thinking it'd be a long process but John made it very efficient and I was basically "in-and-out" in no time.  My documents were officially stamped, mailed, and arrived.  Highly recommended.
~ Douglas T. 03/15/2022
Hired John to come help us with closing documents for an out of state rental. He was efficient, knowledgeable, and followed the state-specific laws to make sure our documents were properly signed. He is easy to communicate with and schedule, and we got the job done without problems. Will definitely reach out to John again for any future notary needs.
~ Jeff H. 03/11/2022
John was super responsive and very communicative. He proactively reached out to make sure we had the docs ready for our out-of-state real estate loan signing. On the morning of, he reached out when he thought he might be a little late, though he made up time and communicated with us throughout to coordinate. Our signing went very fast and smoothly – he was very professional and arrived ready to go (even had a specific document we needed for the specific state we were purchasing in). We were done in about 30min. The cost was very reasonable and definitely well worth the service provided. He also scanned all the documents for us and sent in a very timely manner. Would definitely reach out to John again if we need anything else notarized!
~ Michelle T. 02/15/2022
What a great team! I was fortunate enough to work with John and Gary. I was unsure what an apostille was, Gary called me within the hour of me sending a request from their website and thoroughly explained what needed to be done. John replied to all of emails promptly and made sure my documents made it to the Secretary of State to be apostilled. I will definitely use their service in the future, highly recommend!
~ Deb S. 02/08/2022
This is a 5-Star +++ service! I had to get an apostille on a document.  Gary was very responsive and professional. He took care of everything, including arranging for Fed Ex to overnight the documents to the final destination.  He kept an eye on tracking and notified me of the status every step of the way.  I highly recommend SF Notary + Apostille.
~ Debbie K. 01/25/2022