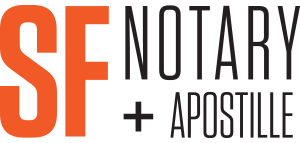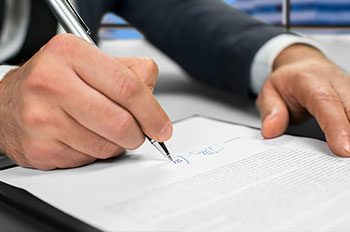 SF Notary team members will come to your location to notarize documents at your convenience. We make the signing process quick and easy.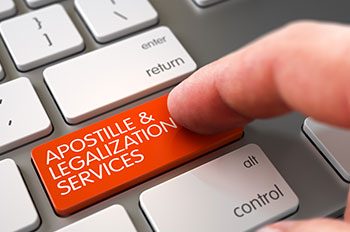 SF Notary's apostille experts will pick up, notarize, and get your international documents apostilled or authenticated, and then return or ship them.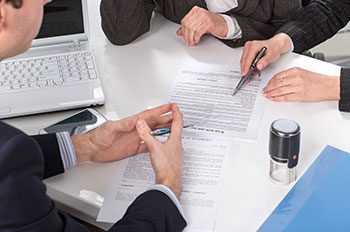 SF Notary has certified, experienced Notary Signing Agents ready to walk you through the loan package, whether you're buying, selling, or refinancing.
Our Traveling Notaries Come to You
SF Notary is there for you. Our certified notaries will come to your office, home, hospital room, coffee shop, airport terminal—wherever you may be. The process is quick and painless. All you need is a valid ID and the document(s) that require(s) notarization; we'll bring everything else. We'll make sure everything is properly signed, dated, and notarized. Most notary appointments only take about ten minutes.

Licensed and Experienced Notaries
Every notary public at SF Notary is licensed by the California Secretary of State to perform notarizations and has notarized many, many documents. We are all members in good standing of the National Notary Association (NNA), the nation's leading notary advocacy and training organization. Our team includes apostille experts who have been successfully navigating the complex process of international authentication for many years. We also hold an additional certification as Notary Signing Agents, allowing us to facilitate home loans for borrowers, sellers, or refinancers. Our notaries are bonded up to $15,000 and carry E&O insurance of up to $100,000.

Trusted by Leading San Francisco Businesses
Over our numerous years of travel notary services, we have built strong relationships with many of San Francisco's biggest businesses including international banks, law firms, real estate companies, tech titans, retailers, and more. Our repeat clients depend on our notary expertise, flexible availability, and devotion to customer service. Our mission is to provide exception notarial services when and where you need them.
They were prompt , courteous and professional… they also followed up with a phone call to make sure documentation was received from the state capitol. Great Service!
~ Vincent V. 05/27/2021
John and Gary at SF notary we're very helpful in getting my documents notarized. Living outside of US and getting documents notarized in San Francisco with pandemic felt like an impossible task. John co-ordinated the process and made it really smooth.
~ Anisha G. 05/11/2021
Excellent notary!  When the signer was hard to find, John pushed it through, found him, and got it signed anyway!  I'd recommend John to anyone.  Thanks, John!
~ Property M. 05/10/2021
John was extremely helpful and informative, and made everything go very smoothly, thank you for your extremely professional, prompt, and  courteous service!
~ Phillip D. 04/18/2021
Excellent service! John and Gary responded immediately to my enquiry, gave me excellent advice, and helped me get an apostille as soon as possible. They are experts. I highly recommend them and will use them if I need anything notarized in the future,
~ J.V. 04/13/2021
These guys are professional in every respect and know the CA notary laws  so they will let you know when they see something "off"; also, they do not compromise on integrity, which I appreciate because I know they are protecting me as well as their reputations and business by not undertaking any "funny business".
~ Shannon B. 03/16/2021
Great customer service! Professionalism! They followed all the COVID guidlines! Always on time and answered every questions.
~ Daryll C. 03/15/2021
They have a relaxed yet confident sense of authority–like a park ranger, or that guy who jostles your safety bar on a rollercoaster just before it takes off.
~ Denny G. 03/11/2021
John is fantastic! I called early this morning with a time sensitive request, and he made sure to get to me with plenty of time to spare. He's extremely professional and makes the process super easy. I will definitely be calling him again!
~ Shelby R. 03/04/2021
Super easy to schedule notary and apostille services. They handled everything professionally, they know what they're doing, and they kept us informed of the process and status.
~ Scott M. 02/19/2021
Super easy to schedule notary and apostille services. They handled everything professionally, they know what they're doing, and they kept us informed of the process and status.
~ Scott M. 02/19/2021
Quick, efficient and helpful. Gave us and appointment the very next day and took adequate precautions fromm a covid perspective when we met. Highly recommend them! I availed of both their notary and apostille services.
~ Fire F. 02/05/2021
I've used these folks many times for several complicated projects, and they've always been on time and professional.
~ Michael W. 02/04/2021
Very efficient!! I got my copy and the originals timely. I recommend John!
~ Jenni S. 02/04/2021
The team at SF Notary + Apostille are wonderful, efficient, conscientious and just overall excellent. They are highly responsive and are on time! Thank you, Gary, John and team for your services. I would give you many more stars, if I could. 🙂
~ Nina S. 02/03/2021
I will definitely  use them again.  Excellent service.
~ Chava M. 01/16/2021